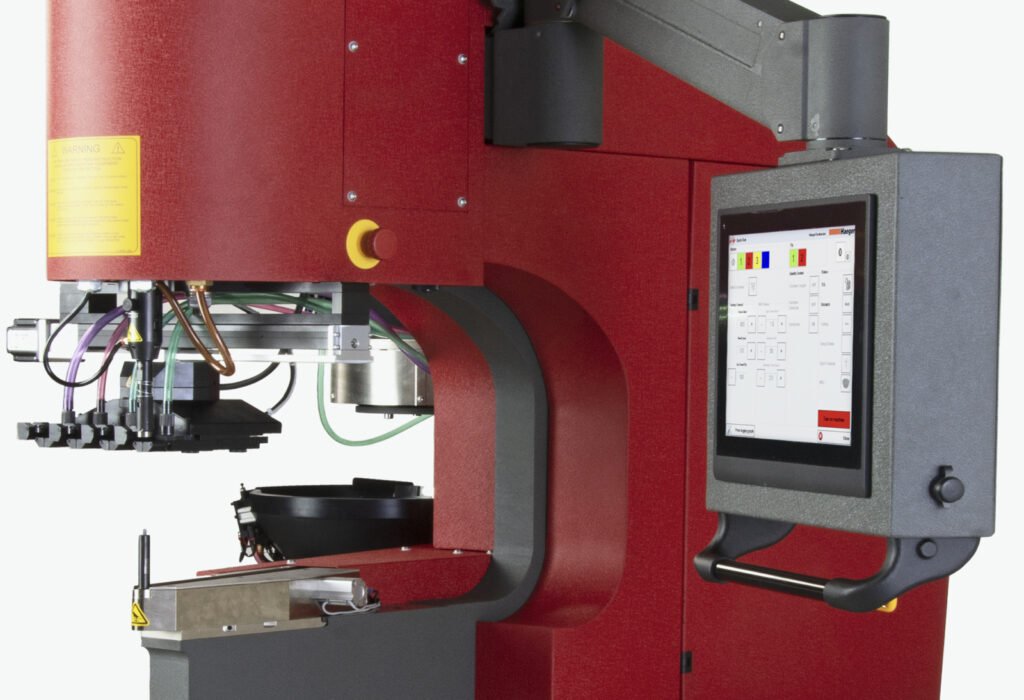 PEM® + Haeger®. A Total System Solution.
Haeger® is a PennEngineering® Company and a world leader in the development of innovative fastener insertion technology solutions.
Our hardware insertion machines insert up to four different fasteners in a single handling of a part using SingleTouch Part Handling Technology.
Haeger® manufacturing capabilities and full line of machines are the biggest boost to hardware insertion productivity since the introduction of automatic tooling systems.
Working together, PEM® parts and Haeger® installation machines increase productivity, optimize labor, and improve quality with advanced technology.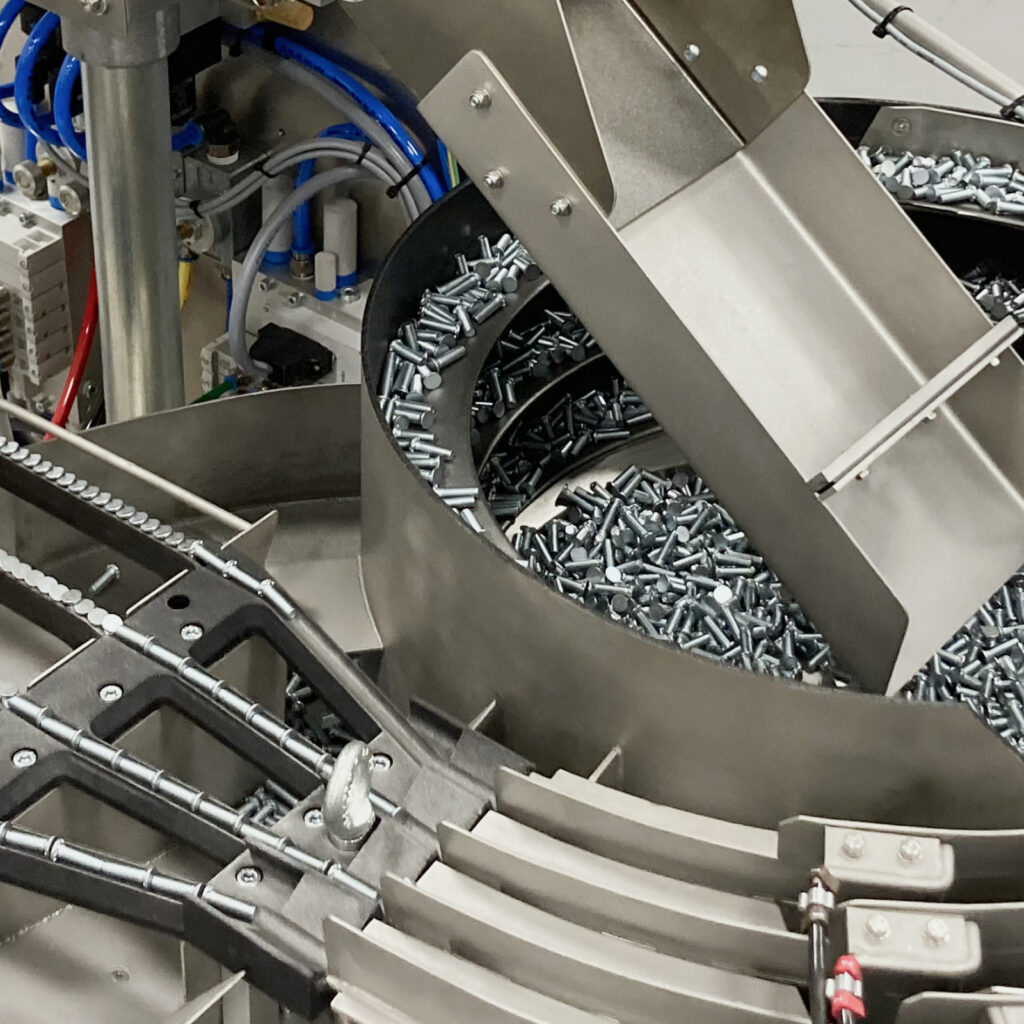 Pioneering Systems
For nearly 40 years, Haeger® has pioneered the development and manufacturing of technology in machines and tooling systems for self-clinching fasteners. The combined PEM® and Haeger® team of engineers, production specialists, technical experts, and sales and marketing professionals has the experience, talent, and diversity to solve insertion challenges no one else can. We are dedicated to creating new technologies for inserting every type and size of self-clinching fastener into all varieties of material.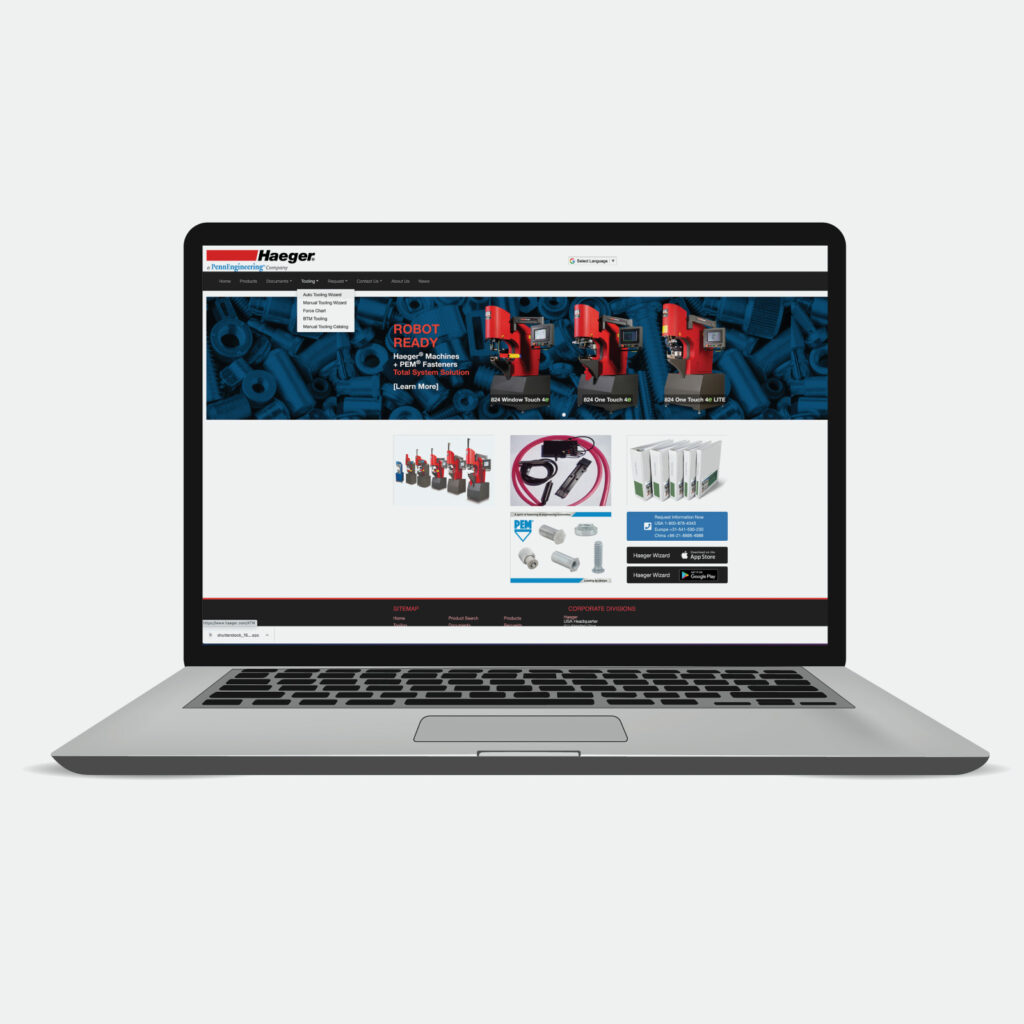 Innovative Solutions
Haeger® Tooling Wizard
Our Tooling Wizard will help you to determine the right machine and technology that will deliver the solution you need for self-clinching fastener insertion.