SI®
SI® brand inserts employ press-in, molded-in, or heat/ultrasonic installation methods to provide strong reusable threads in plastic.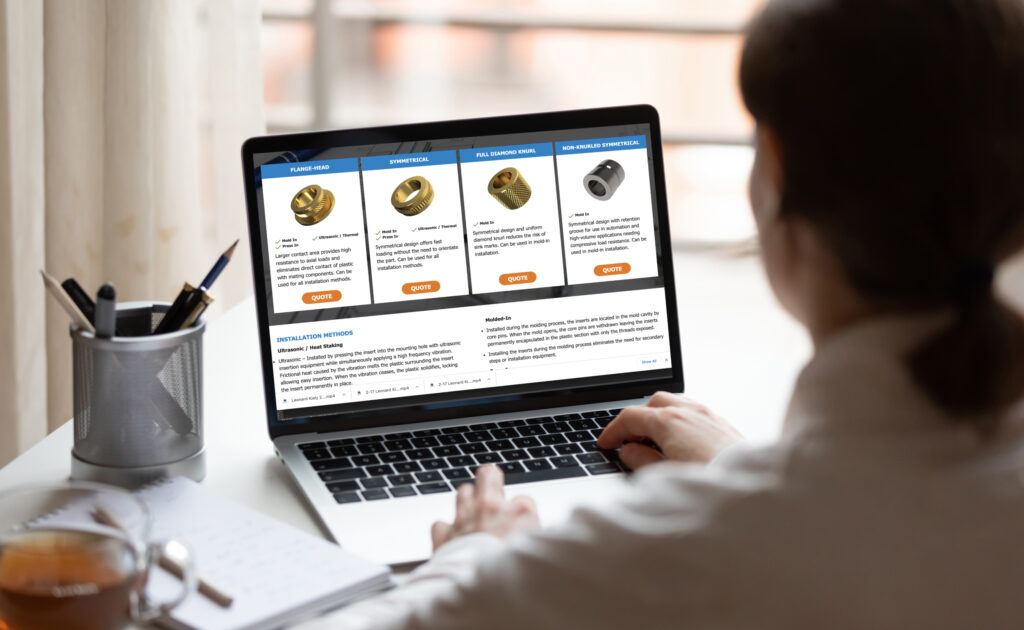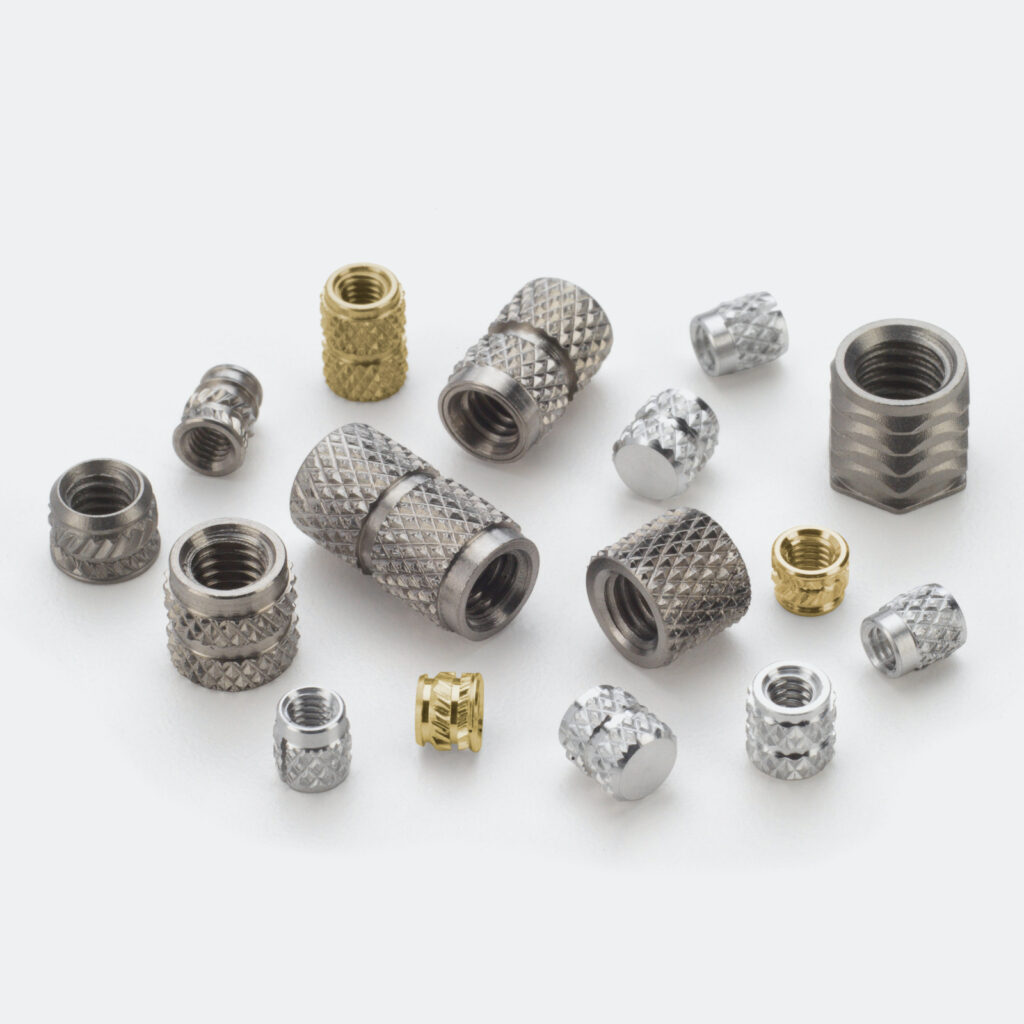 SI® inserts are typically specified in applications where strong, durable metal threads are required in plastic material, especially where frequent assembly and disassembly of the unit for service or repair is necessary.
Applications for SI® products include electronics (including wearables, smartphones and handheld devices), automotive, aerospace and defense, medical, transportation, industrial, and recreational equipment.
SI® inserts are available in brass, stainless steel, and aluminum.
Aluminum and stainless steel inserts for plastics offer lead-free alternatives to leaded brass typically used for brass inserts.
Lead-free inserts offer an alternative to leaded brass to address environmental and end-of-life recycling concerns.

Aluminum inserts are approximately 70% lighter than brass equivalents and made from lead-free aluminum.
Stainless steel inserts are typically stronger than brass and may offer better protection from certain types of corrosive agents.
Ultrasonic and Thermal Insertion Presses
For your convenience we have listed below suppliers of ultrasonic and thermal insertion presses.